Millington Industrial Development Board
7965 Veterans Parkway, Suite 101
Millington, TN 38053
Direct: 901-873-5790
Contact Us
United States Map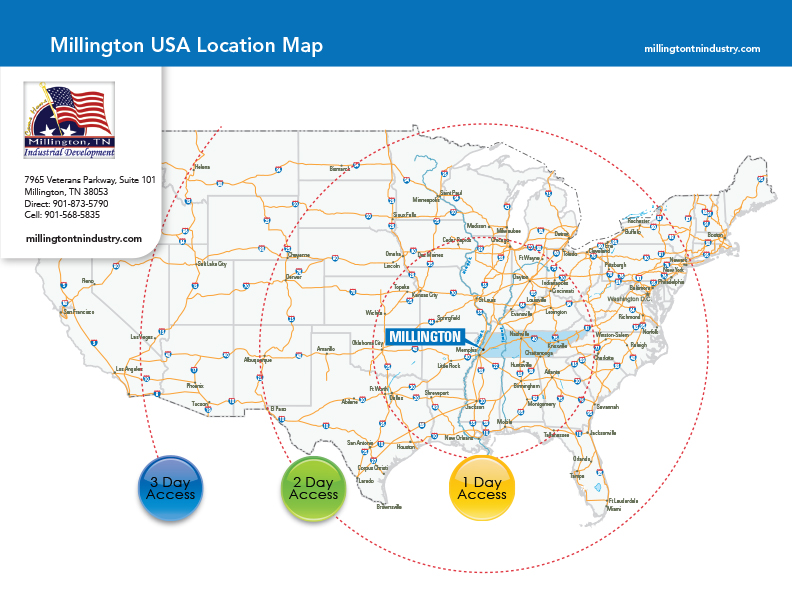 Millington is located in the heart of the Mid South region. It is within an easy two day driving distance of the majority of the US population. Major population centers like Chicago, New Orleans, Atlanta, St. Louis, Little Rock, Dallas-Forth Worth are within a one day's drive. The Millington/Memphis region are a major US transportation hub. Five Class I Railroads serve the metropolitan area. A major Mississippi River Port, a hub of interstate highways, and the Memphis International Airport all add to the attractiveness of the region. The location of the Federal Express hub at the Memphis Airport adds increased competitiveness to Millington.
Millington Regional Map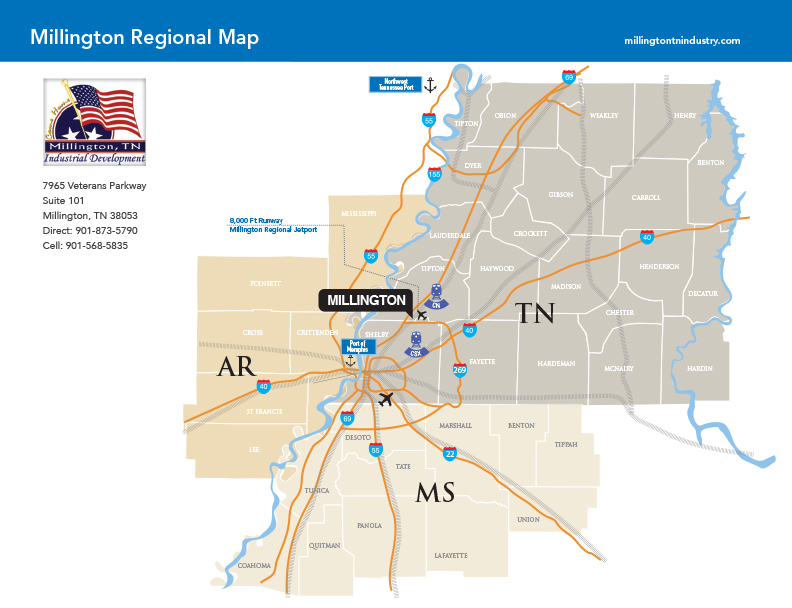 Millington's location in the Memphis Metropolitan Area brings great value to our business community. The regional labor pool, of over 600,000 people is within a short drive of Millington. All of the areas transportaion assets are close by. Millington can be seen as a small community embodying all of the great benefits of its location in the heart of an exciting metro area.

Shelby County/Highway 385 Corridor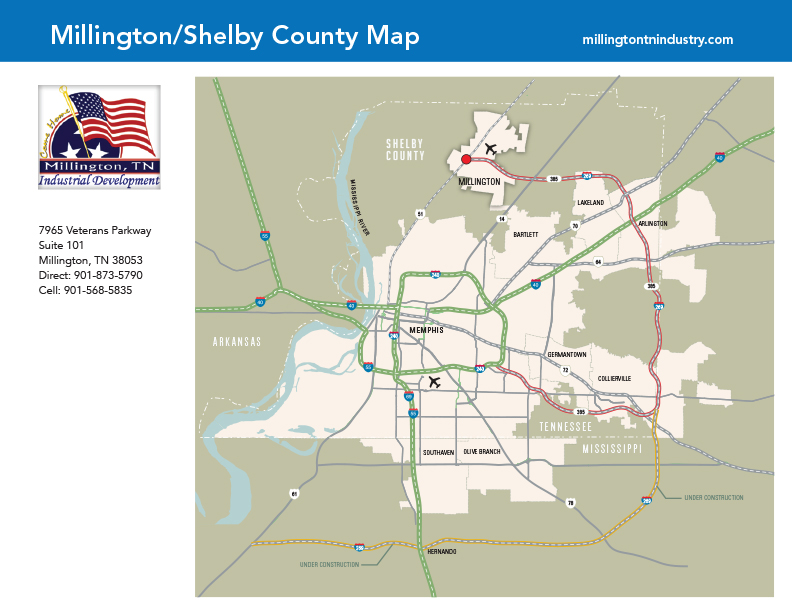 Millington is a suburban community of Memphis, Tennessee. While rural in nature, easy access to Memphis by four lane roadways makes a location in Millington accessible to all of the benefits of Memphis. Tennessee Highway 385, soon to be designated I-269, is the outer four lane ring surrounding Memphis. This roadway, ending in Millington, makes access to the nearby interstate system very easy and efficient. The Millington Muncipal Airport provide exciting air cargo opportunities away from the congestion of the Memphis International Airport.

Millington Zoning Map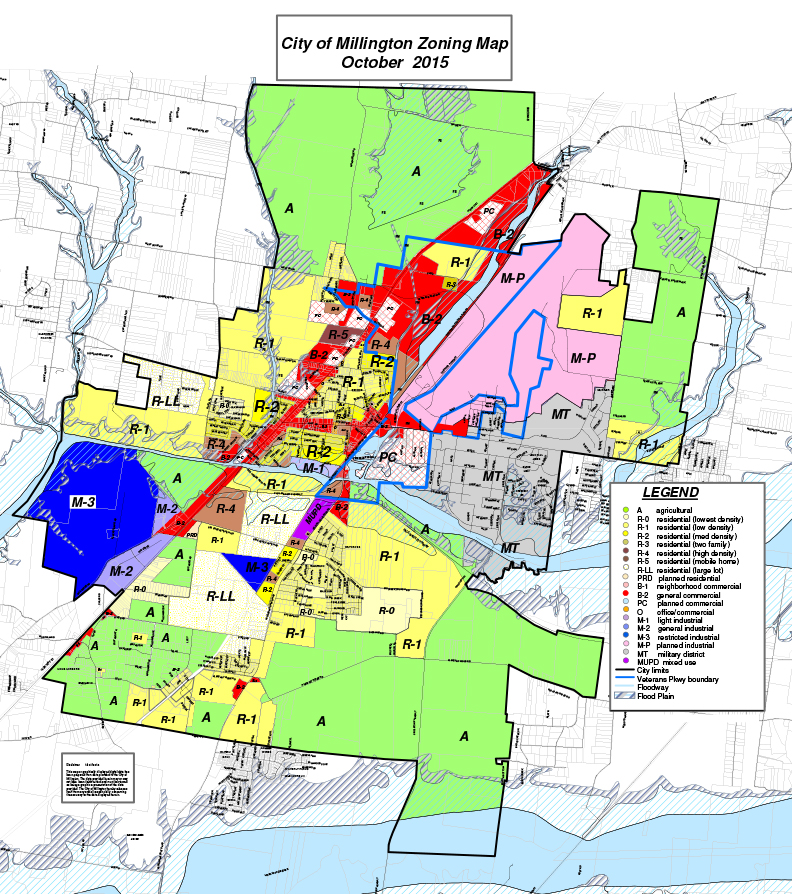 The City of Millington is responsible for administering zoning within the City Limits of Millington. The Planning Commission meets every month to consider signage and zoning related issues. A professional planning staff is available during normal business hours to discuss zoning related matters with citizens and business prospects.